With industry expertise and many years of ISOBUS know-how, we develop reliable and future-proof ISOBUS software components for your ECU and terminal applications according to ISO 11783 standards and AEF guidelines.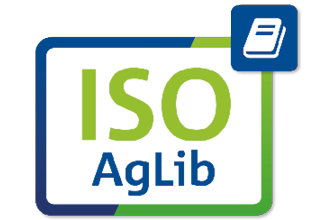 The ISOBUS stack for realizing client and service functions on mobile machines was developed according to ISO 25119-SRL2. The software stack typically runs on implement or on tractor ECUs.
The software modules cover all ISOBUS server functionalities and typically run on user terminals in the tractor. Available functionalities are: Universal Terminal (UT), Task Controller (TC), ISOBUS Shortcut Button (ISB), File Server or Diagnostic Service.
Our ISOterminal Suite turns your display hardware into a complete ISOBUS terminal with minimal integration effort. It includes an advanced, state-of-the-art user interface, Guidons, Sectioncontrol, and GEO functions with 3D mapping capabilities based on Qt/QML.
Contact us!
Talk to us about your project ideas and together we will find out how we can support you in the best possible way.