With ISOconnect, we offer a smart, adaptable telemetry solution for agriculture. ISOconnect includes important ISOBUS functions such as task controller and data logger. Two different hardware devices, developed by our partner company BHTronik, are available for this purpose: ISOconnect InCab and ISOconnect ECU.
The compact and portable telemetry box ISOconnect InCab is simply connected to the InCabin connector in the tractor cab and thus connected to the machine. GSM 4G, Bluetooth, WiFi and USB are available as interfaces for data exchange between the machine and the cloud. An RS232 interface also enables the additional integration of a GPS receiver.
ISOconnect ECU is designed for permanent installation in attachments or tractors. It is equipped with two CAN buses and an integrated GNSS receiver. It offers an LTE module for mobile internet connection as well as Wi-Fi and Bluetooth for connection to local devices, tags and sensors.
The ISOconnect software app can be installed on ISOconnect InCab or ISOconnect ECU as well as on equipment from other manufacturers. It includes important ISOBUS functions such as agrirouter connectivity, task management, ISOBUS data logger, UT client user interface, TC server for variable rate and section control, and terminal export/import of task data via USB.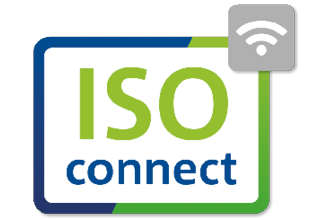 Contact us!
Talk to us about your project ideas and together we will find out how we can support you in the best possible way.